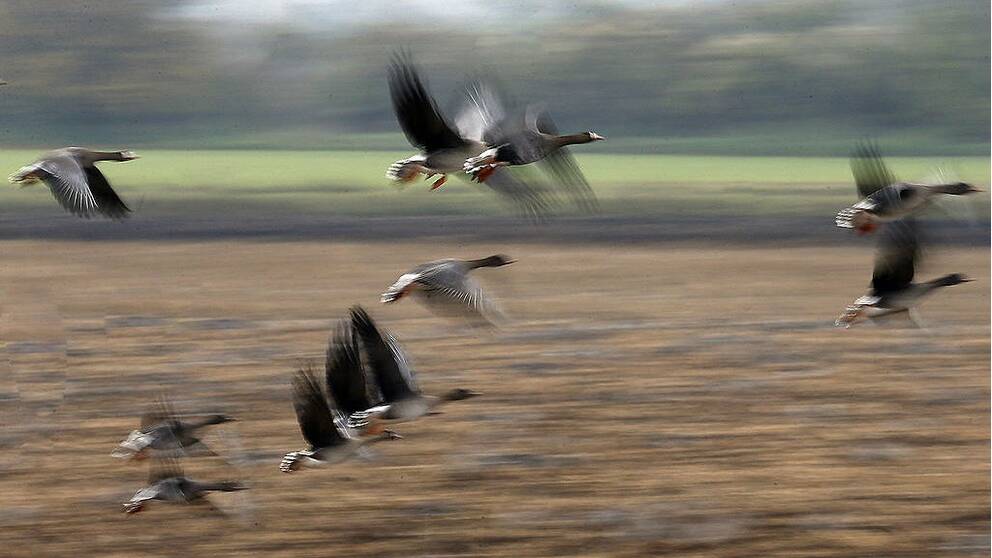 (Text: TT, Foto: Frank Augstein, 16 januari, 2017)

Fåglar kan flyga enorma sträckor på hög höjd över jordklotet. Ändå tycks de inte behöva någon som helst motion eller träning innan flygningarna, att döma av nya studier. Hur detta är möjligt är än så länge ett mysterium.
Vi människor fungerar som bekant på rakt motsatt sätt. Utan regelbunden motion eller träning blir vi ganska snart helt orkeslösa. Vi måste slita hårt i motionsspåret eller på gymmet för att inte bli soffpotatisar.
Föga förvånande har detta gett upphov till en hel industri som är uppbyggd kring vårt fysiska behov av att röra på oss.
Det läggs enorma summor pengar på gymlokaler, träningsutrustning, träningskläder och extra proteiner. Karriärer byggs på böcker om hur vi ska träna och leva. Forskare och läkare studerar hur vi förbränner kalorier och bygger upp muskler.
Därför kan det verka lite underligt att vi faktiskt inte vet särskilt mycket om andra djurarters behov av motion och träning.
Den brittiske fysiologen Lewis Halsey vid University of Roehampton i London, skriver i en artikel i Journal of Animal Ecology att det nästan inte gjorts några studier alls om huruvida djur frivilligt tränar eller motionerar för att hålla sig i form.
Makalösa gäss
De få undersökningar som tangerat ämnet antyder dock att vissa fåglar fungerar annorlunda än människor.
Nyligen visade ett internationellt forskarlag i en studie i Proceedings of the National Academy of Sciences att den asiatiska stripgåsen (Anser indicus) korsar Himalaya på 4 000-7 000 meters höjd varje höst och vår när den flyger mellan häckplatserna i Mongoliet och övervintringsområdet i Indien.
Hela flygrutten är 3 000 kilometer och avverkas mycket snabbt — gässen passerar exempelvis de enorma bergen i Himalaya på en enda dag.
I en uppföljande studie i Science avslöjades att gässen måste arbeta extremt hårt under flygningen. Vingslagen blev allt hastigare ju högre upp i den tunna luften fåglarna steg. Som en följd ökade också hjärtslagen — ibland upp till 450 slag i minuten.